Ethical Issues in Pandemic Influenza Preparedness and Response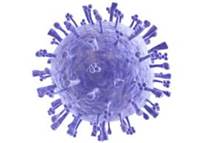 In a severe pandemic flu, VHA, like other health care organizations, will face a surge in demand for care to large numbers of very sick people in the context of a highly transmissible disease. The demand for resources is likely to exceed what is available under ordinary circumstances and restrictions may be necessary to prevent the spread of disease. As a result, health care standards may need to be modified to respond to the public health threat and to the imbalance between the care that is needed and the resources that are available. Tough decisions may need to be made about reporting for duty, vaccination of health care workers, quarantine, diminished patient privacy, and scarce resource allocation.
As part of the National Strategy for Pandemic Influenza, the National Center for Ethics in Health Care developed ethical guidance to assist VA facilities in pandemic workforce, communications, and patient care planning. This guidance was signed by the VA Under Secretary for Health on July 7, 2010 and has been used for VHA pandemic planning and national exercises.
Meeting the Challenge of Pandemic Influenza: Ethical Guidance for Leaders and Health Care Professionals in the Veterans Health Administration (VHA, July 2010)
Additional Materials from the VHA Pandemic Influenza Ethics Initiative

 

VA Fact Sheet for Health Care Staff: Meeting the Ethical Challenges of a Severe Pandemic Influenza - four-page summary of ethical challenges and principles for ethical decision making related to a severe pandemic influenza. Developed by NCEHC and VA's Office of Public Health and Environmental Hazards.

Materials to Guide Staff Discussion: Ethical Issues in Pandemic Influenza Preparedness and Response - NCEHC and VA's Office of Public Health and Environmental Hazards have prepared materials to support staff discussion forums on ethics issues in pandemic flu preparedness. They are intended to raise awareness about allocation of scarce resources and other difficult clinical and ethical decisions that will need to be made, and prepare staff to respond to the ethical and professional challenges of a pandemic. Materials contain information for forum planners and participants.

Materials for forum planners include: 

Material for forum participants includes:

Scenarios and questions as a basis for discussing ethical values in influenza pandemic preparedness

Related Material 

Influenza Pandemic Preparedness Planning: Ethics Concerns (NCEHC National Ethics Teleconference, June 27, 2006) - call summary provides background information on ethics concerns in pandemic flu preparedness.

 
 

If you have a comment about this page, contact the Webmaster