iMedConsent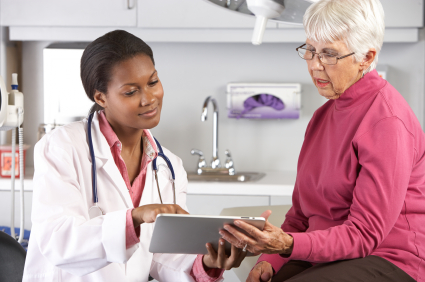 Why Implement iMedConsent®?  
The National Center for Ethics in Health Care plays a leading role in using technology to empower patients and promote shared decision making through its support of iMedConsent a software application that helps clinicians manage the informed consent process electronically.
For treatments and procedures requiring signature consent, practitioners use iMedConsent to generate a customizable and patient-friendly electronic consent form that is automatically populated with information about the selected treatment or procedure. Features include patient education materials; drug information; pre- and post-operative patient instructions; and anatomical diagrams. The program also supports electronic access, completion, signing, and digital storage of other documents, such as advance directives.
The commercially-available software product was customized to interface with VHA's Computerized Patient Record System (CPRS) and VistA Imaging software to ensure that Veterans receive consistent, legible, high-quality information regarding the health care options proposed by their health care team.
Since national hardware installation and training was completed in September 2005, NCEHC has monitored the implementation of this program. NCEHC provides to VHA's Deputy Under Secretary for Health Operations and Management quarterly reports that detail the status of iMedConsent implementation and include specialty-specific statistics regarding iMedConsent usage at each facility. The reports allow users to identify opportunities to improve the quality of their informed consent process, to engage in quality improvement efforts,and to ensure that the informed consent process exemplifies a high standard of ethical quality in health care.