National Compliance & Ethics Week April 29 - May 3, 2013
Theme: "Excellence Through Integrity"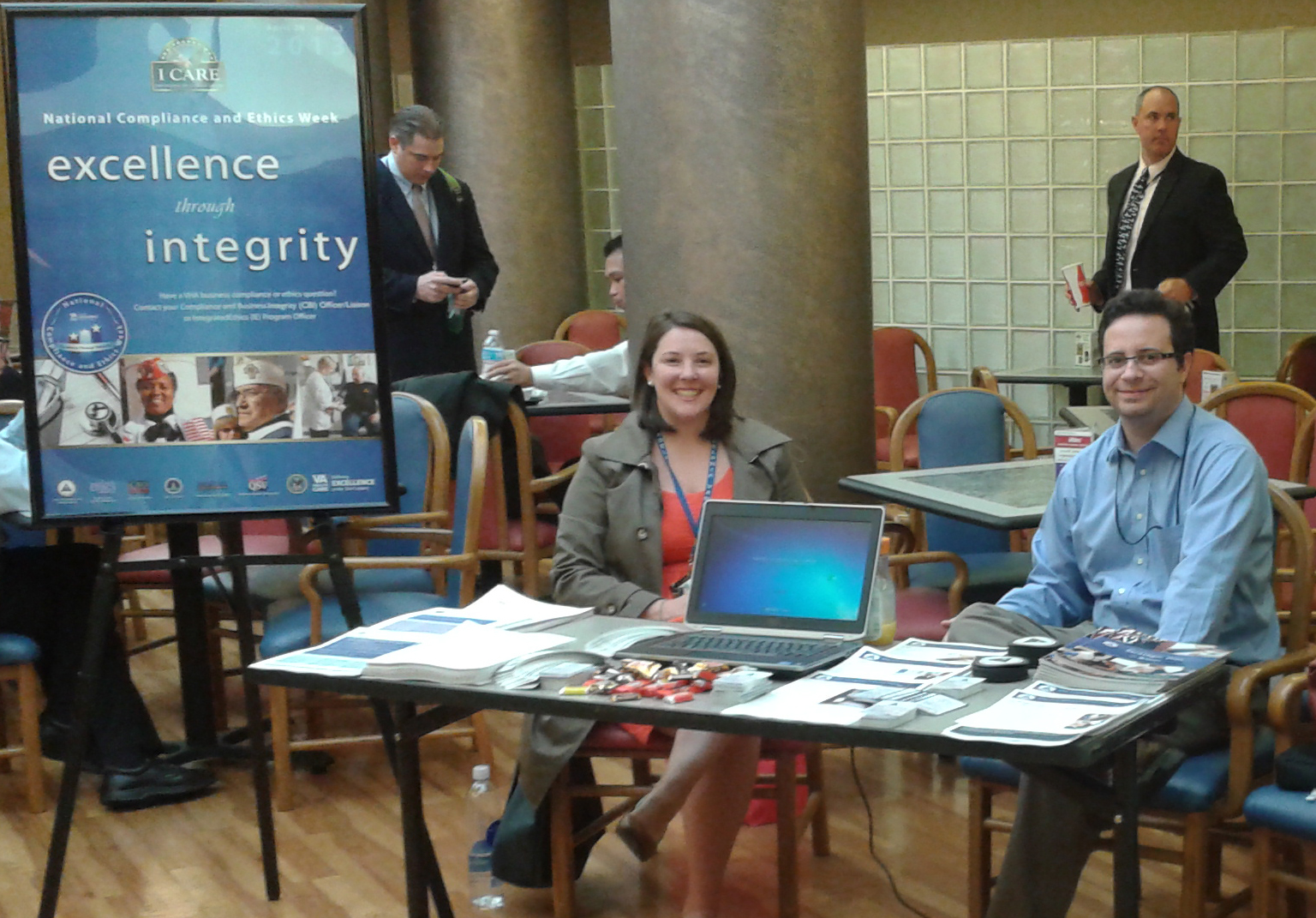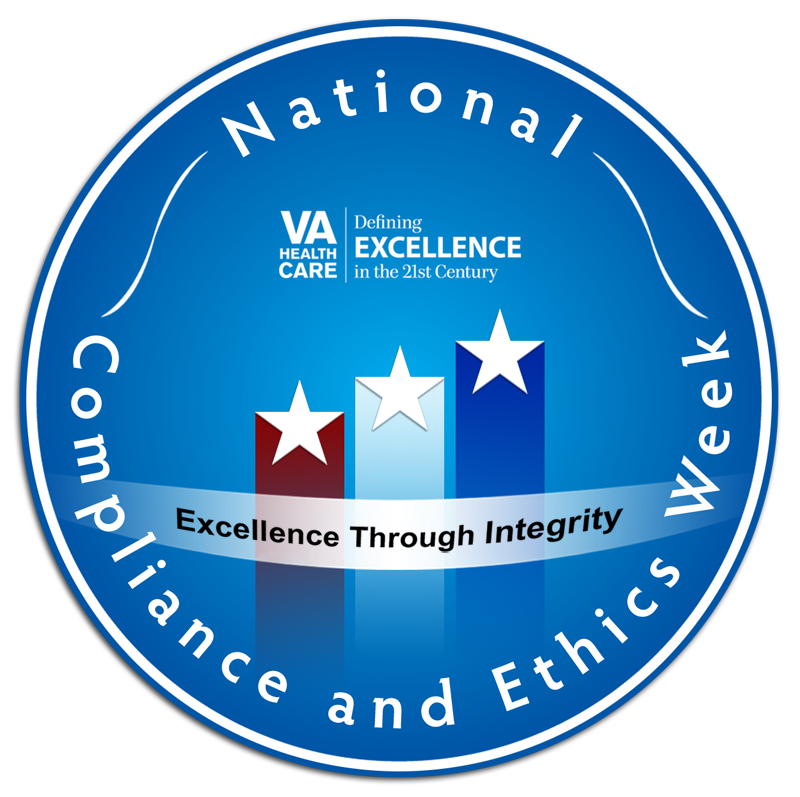 Staff from NCEHC and CBI at the compliance and ethics week information table at VACO headquarters (May 1, 2013).  

Together with commitment, advocacy, and respect, integrity and excellence make up the core values of VHA, known as ICARE values. Our commitment to these values ensures that we provide the best possible service to our Veterans and their families.

Compliance and Ethics Week always presents a tremendous opportunity to reinforce the significance of ethics in the work we do for Veterans every day. In 2013, IntegratedEthics staff and others celebrated this important week by conducting activities for VA employees that raised awareness of ethics and VA core values. These resources can be used at any time of the year. We invite you to use them. 
Value of the Day Activity Guides – Activities to prompt staff to talk about VA core values—Integrity, Commitment, Advocacy, Respect, and Excellence (ICARE)—and how they can affect the work that is done in VA on a daily basis.
Ethics Discussion Club: Why Good People Do bad Things – A venue for reflection, discussion, and inquiry about the concept of "cognitive frames" and the effect certain frames have on ethical problems.